BMS system / BMS module
it is a system that manages the operation of a battery or energy storage battery based on lithium-ion cells. The system is essential for proper operation of any lithium battery.
The most important functions of the BMS system are:
protection the battery from overcharging, which may lead to permanent damage to the battery or cause effects dangerous to the environment, e.g. fire or explosion.
ensuring an even charge level of individual cells, balancing the entire battery.
These features extend battery life. They also contribute to more efficient use of battery's total capacity.
CONSTRUCTION AND FUNCTIONS OF THE BMS MODULE
Our proprietary BDMS system consists of master and slave modules.

The master is a module that manages the entire energy storage battery. It communicates with other modules via a separate communication bus. The master module communicates with any external master system (fleet management/control/monitoring/SCADA systems). It provides various communication interfaces, e.g. Modbus RTU (RS232/485), CAN, etc.

The slave module has a cell voltage measurement, temperature measurement and balancing system based on a DC/DC converter.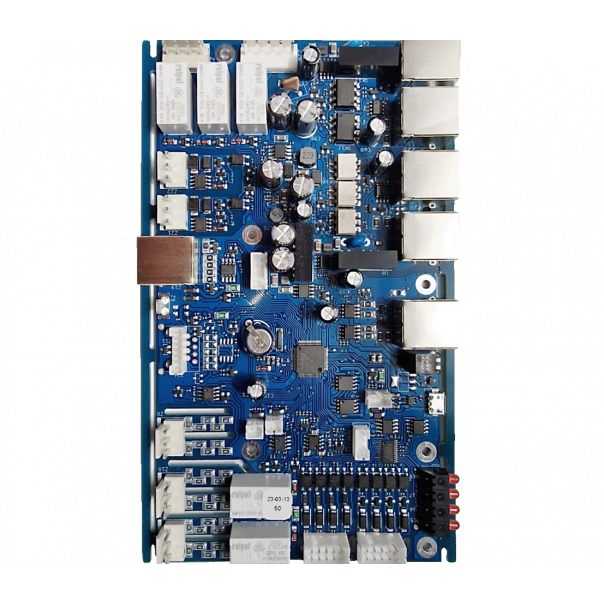 MASTER
Measurement
The Master module measures the value of the current flowing through the battery and the battery voltage. It acts as an intermediary between the energy storage system and the outside world, transferring a number of diagnostic and functional data to the master system.

Diagnostics

The diagnostic software allows to read operating parameters and information about the current state of charge or life of the energy storage battery.

Communication

The Master module communicates with other modules using an opto-isolated communication bus and is equipped with the modbus RTU protocol.
SLAVE
The slave is a single management module, controlled by the master module, which also serves as link protection against failures.

Modularity

The user can build an energy storage system that meets his requirements.

Operation safety

When the communication between the modules is lost, the slave module can continue active balancing to the last set voltage, go into passive balancing mode, or stop balancing.

Scalability

Due to the use of slave modules, the system can be easily scalable. The internal communication interface allows for backward compatibility between modules.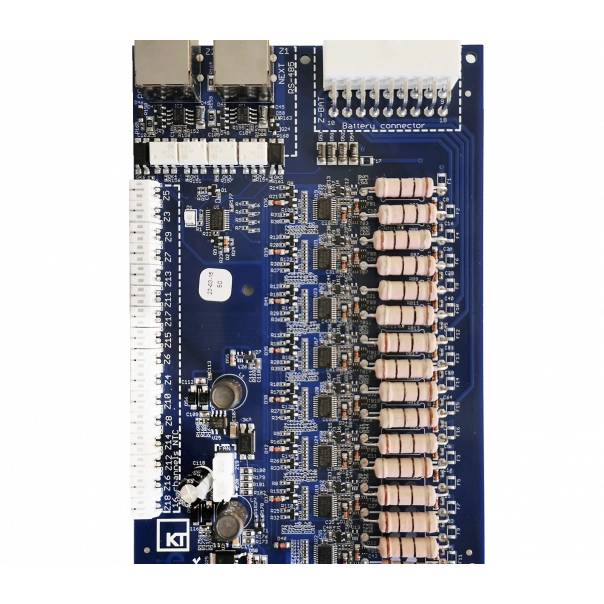 BMS MODULE TECHNICAL SPECIFICATION
196
Maximum number of cells
980V
Maximum battery voltage
12
Configurable I/O channels, functions of PLC microcontrollers
Modules
Modularity, easy adaptation to any battery size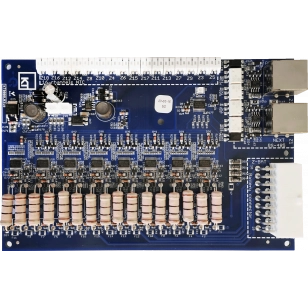 SLAVE Version 2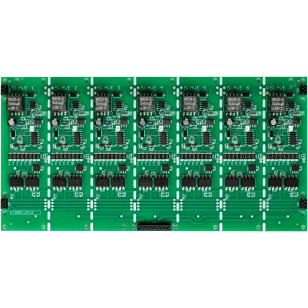 SLAVE Version 1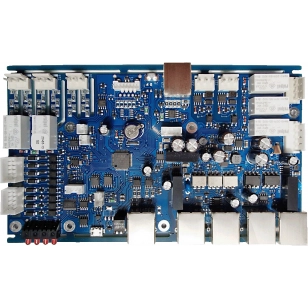 MASTER
PLEASE CONTACT US
If you are interested in our offer and have more questions, please send us a message.